2019 Ardent Holiday Sale
As reticent as we are to participate in the conversion of things-we-love into commodities, here we are. This is the season, we participate in the game. Let's play.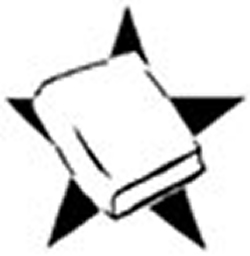 Ardent Press was our original publishing imprint. Other imprints also exist within the LBC Universe but many of them are specialized (Green Anarchy for instance was an excuse for the editors of the magazine to publish projects they were interested in). Ardent has evolved into a type of political statement about where the LBC editors are coming from politically. We have said that our position is in the middle of all the books we publish, in the absent space between the titles, but Ardent comes closest to explicitly stating what we think, or stand behind.
The Ardent Press website (http://ardentpress.com/) has a mission statement saying that we are anarchists who reject representation, that our radical practice eschews the political roles of the activist, militant, or leftist, that we struggle to steal back the power that we have been dispossessed of: the power to create our lives, not one interested in the politics of petitioning the state to act in our name, or waiting on the power of The People to rise up on our behalf. Fair enough, but obviously there is more to say. We tend away from saying things directly, to avoid the pitfalls of utopias, of blueprints, of leading, though we have been known to step up when no one else is saying things that we think need to be said.
We hope to continue saying things--difficult, interesting, challenging, and sometimes validating--to the people who can hear them. Welcome!
For December all Ardent titles will be 25% off.
That includes
Last Act of the Circus Animals
Spiritual destinations of an anarchist
Spiritual journeys of an anarchist
The bastard chronicles 2014, 2015, 2016, 2017, 2018.